It is with sadness that The Lost Larks announce that Tom has left the band. The Lost Larks will continue as a trio to fulfil their remaining two bookings for 2023, and then will pause indefinitely.
Make sure you don't miss these final opportunities to see the trio!
The Larks wish to place on record their thanks for the Tom's friendship, musicianship, co-partnership, craftsmanship, sponsorship, comradeship, stewardship, showmanship, leadership, membership, mentorship, and as a keen sailor, his ships-ship, over the last 5 years.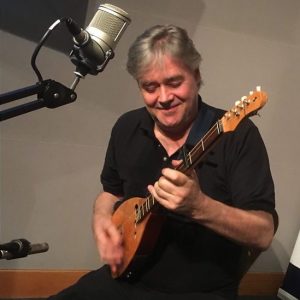 Tom Bliss – oft-covered songwriter who toured extensively in the 2000s both solo and with Tom Napper. A prodigious multi-instrumentalist, he mainly played percussion and mandola in the band.